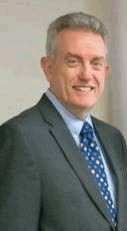 Dr. Sedrick's career bridges industry and academia, with a focus on technology based economic and workforce development. He is currently senior engineering manager at Success Engineering NEI LLC. Greg has served as
• State Executive Director, Tennessee Small Business Development Center (TSBDC) Network.
• Founder and Executive Director, New Economy Institute.
• State Director, National Science Foundation Experimental Program to Stimulate Competitive Research (NSF EPSCoR).
• Associate Vice Chancellor Tennessee Board of Regents
• Chief Academic Officer and Professor, University of Tennessee Space Institute.
• Chief Academic Officer and Professor, Chattanooga State Technical Community College.
• Chief Academic Officer & Executive Vice President Motlow State Community College
• Dean and Professor, School of Engineering Letourneau University.
• Dean & Professor, College of Engineering & Computer Science, UT at Chattanooga.
• Director Engineering Management Graduate Program & Associate Professor, Engineering Management, Mechatronics Engineering and Engineering Technology, Middle Tennessee State University.
• Director & Professor, Graduate Engineering Programs, Christian Brother University.
• Research Associate, Virginia Polytechnic and State University (Virginia Tech).
• Faculty of the Army Management Engineering College.
• Engineer, Department of Defense.
• Engineer, Monroe Systems for Business.
Greg was twice appointed to the Tennessee Governor's implementation team for distance education for both the Tennessee Board of Regents and the University of Tennessee Systems.
He was elected Fellow of the American Society for Engineering Management in 1994, twice recipient of the Sarchet award (ASEM, ASEE) for contributions to the engineering management profession, elected to the Academy of Engineering Management in 2005, and has maintain active registration as Professional Engineer since 1996. Dr. Sedrick was honored as Engineer of the Year during the 2001 national celebration of Engineers Week. He currently serves as the international President of the Society for Engineering Management.
He holds the following degrees and certifications:
PE -Registered Professional Engineer in the State of Tennessee
Ph.D. (Engineering Management) Missouri University of Science & Technology.
MS (Systems Management) Florida Institute of Technology.
BS (Engineering Management-Electrical Engineering) University of Missouri-Rolla.
Certification Mechatronics Level 3 (highest) Siemens Technical Academy
Certified Professional Engineering Manager (CPEM) – Society for Engineering Management
Proficiency Certification Electrical/Electronics O'Fallon Technical Center.
Greg has acquired over $54 million in federal and state grants, served as lead consultant in 58 industrial projects and published over 38 work force / economic development related articles.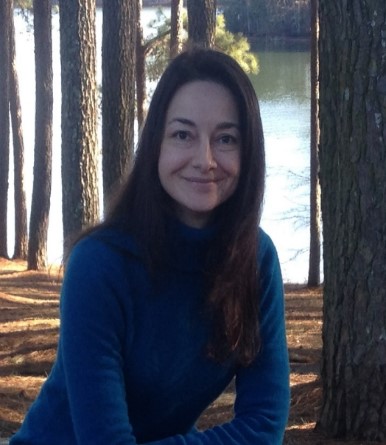 Yesim Sireli,
PhD, CPEM, ASEM Fellow
University of North Carolina at Charlotte, USA
Yesim Sireli, Ph.D., CPEM, is the 2021-2022 President-Elect and the
2022-2023 President of the American Society for Engineering Management
(ASEM) and is an Associate Professor at the Systems Engineering &
Engineering Management Department of the University of North Carolina at
Charlotte. She is an ASEM Fellow, and a member of the ASEM Board of
Directors. Dr. Sireli also serves as an Editorial Board Member of the IEEE
Transactions on Engineering Management, and is a member of the Scientific
Advisory Council of Cape Fear Ocean Labs. Her interest areas include
managerial decision-making, systems analysis, quality management, science
policy and business forecasting, particularly in various application areas
related to sustainable development. Dr. Sireli is an Engineering Management
& Systems Engineering Ph.D. graduate of Old Dominion University and holds
M.Sc. and B.Sc. degrees in Electrical Engineering from Istanbul Technical
University.
Erol Yucel,
Strategy Group Leader
HAVELSAN INC.
He retired from the Turkish Air Force in 2011 as a chief of Scientific Decision Support Branch. In his last duty, he was responsible for developing concepts and advising on necessary technologies for the concepts' needs. Later, he worked at Atılım and Başkent Universities as the organizational development manager. Since 2019 he is working at his current company, HAVELSAN.
He has master of science in Operations Research from US Air Force Institute of Technology and PhD in the same field from Gazi University. He finished several military colleges in Turkey and in the USA including US Air Command and Staff College and US Air War College.
His current research areas are higher education intelligence, patent intelligence and technology forecasts.
He is married with two children.